Project Greenland - Arctic Circle Annular
Price: £9,995 / $12,495 per person (Single Supplement £2,650 / $3,300)
Duration: 12 Days from 5th June 2021
Highlights: Copenhagen, Kangerlussuaq, Ilulissat, Disko Bay, Qaanaaq, Qeqertarsuaq, Eqi Glacier
Includes: See below Day 12 of itinerary for full details of all inclusions
Days 6 - Eclipse Day - Charter flight to Qaanaaq, our base for the eclipse
---
Weather permitting a charter flight up to Qaanaaq is planned for early this morning (our guides will follow the weather forecast and if necessary we will fly up to Qaanaaq on Day 5). Explorers and poets have long romanticized Qaanaaq as truly the top of the world. Ancient philosophers called it Ultima Thule, or 'the edge of known territory'. Greenlanders called the area Avanersuaq, the great north. Return after the eclipse to Ilulissat for a final night.
---
Day 2 - Enjoy Copenhagen with optional excursions available
---
Picturesque Copenhagen seems tailor made for sightseeing. Neat and compact, its biggest landmarks are perfectly packaged and arranged around the harbor and inner city. Indre By, the city's historic centre, contains Frederiksstaden, an 18th-century rococo district, home to the royal family's Amalienborg Palace. Nearby is Christiansborg Palace and the Renaissance-era Rosenborg Castle, surrounded by gardens and home to the crown jewels.
---
Day 1 (Saturday 5 June 2021) - Arrival in Copenhagen
---
Arrive in Copenhagen, your base for the next two nights, and one of the two access points into Greenland (Reykjavik being the other). Copenhagen is Northern Europe's cosiest capital, packed with cafés, shops, and the best restaurants in Scandinavia. It is the centre of the most dynamic region in Europe, the Øresund Region. The city is one of Europe's oldest capitals and the monarchy in Denmark is the oldest in the world.
---
WHAT'S INCLUDED IN MY TOUR?
---
Tour Price £9,995 / $12,495 per person* *Please note these costings are based on May 2020 prices and are subject to change. They are also based on a group of 20 people travelling
The price is for the tour from hotel check-in on Day 1 to your hotel check-out on Day 12.
Bed and breakfast accommodation is provided in hotels throughout the tour and all transfers, transportation and local guided excursions as outlined in the itinerary (if applicable) are included. Other meals are not included and some excursions are offered on an optional basis closer to the tour departure date (the word 'optional' is used to describe these).
Accommodation is provided in twin or double bed hotel rooms with a private bathroom. Please note that if weather conditions suggest we should travel to Qaanaaq on Day 5, then Qaanaaq overnight accommodation is basic 'no frills' (ie. without internet, tv etc) and will consist of shared bathrooms. Please note also that there would be no single rooms available for this 1 night stay if required.
To avoid paying a single room supplement, we are usually able to arrange shared accommodation with a person of the same gender - this is known as 'twin share' accommodation.
A limited number of rooms for sole occupancy are available at a single room supplement - Prices £2,650 / $3,300.
Flight packages from London and the US will be offered by our flight partner approximately 11 months in advance of the tour departure (when all fares and schedules are available) or you can arrange your own International flights if you prefer.
Current return air fares from London to Copenhagen (return) are between about £200 and £300 and from the US about $750 to $1500 (depending on the departure point within the US).
Airport transfers and assistance are included on arrival and departure days if you take advantage of the International flight package offered by our flight partner. If you choose to arrange your own International flights then the meet point is the hotel on Day 1 and the tour ends at the hotel on the final day.
You will find further details about what to expect on the Project Greenland FAQ page here
---
Day 12 (Wednesday 16th June 2021) - Join your return flight or perhaps extend your stay
---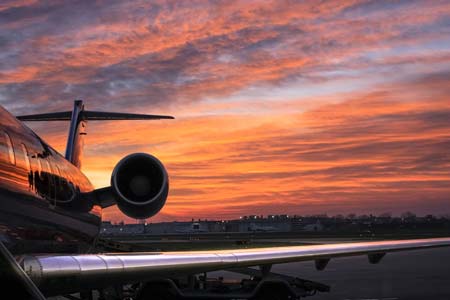 Today is the last day of the tour. Join your return flight unless you have chosen to extend your stay .
---
Day 7 - Take the ferry to Qeqertarsuaq for a two night stay
---
From Ilulissat harbour the local ferry will take us across to Qeqertarsuaq, a settlement standing alone on Disko Island away from Greenland's west coast. Walk through the settlement observing the old colourful houses and the peaceful lifestyle. There are also a few benches along the coastline with great views out into the iceberg-spotted bay. So wrap-up warm, take a book and a camera, and try to hear the sounds of the whales feeding out in the bay. Overnight in Qeqertarsuaq.
---
Day 3 - Fly to Kangerlussuaq, gateway to Northern Greenland
---
Today fly to the small village of Kangerlussuaq, with approximately 500 inhabitants. Originally established by the Americans during WW2, the entire area surrounding Kangerlussuaq is an El Dorado for nature lovers. Today you will set foot on Point 660 located at the end of the road to the Ice Cap, approx. 39km from the village of Kangerlussuaq and witness some of Greenland's fauna and maybe even spot a reindeer, musk oxen or arctic hare!
---
Day 4 - Fly further north to Ilulissat to visit famous Disko Bay
---
Today fly further north to Ilulissat for a three night stay. Here you will see glaciers and icebergs...and not just small ones! Standing in front of the enormous Ilulissat Icefjord will make you feel small and humble. At the Ilulissat Icefjord World Heritage Site, we will also stop at Sermermiut, an abandoned Inuit settlement, which had been used by the Saqqaq, Early Dorset and Thule cultures. Overnight in Ilulissat.
---
Day 5 - Day at leisure in Ilulissat with optional excursions available
---
Today your time is at leisure to relax in this beautiful setting, although optional excursions will also be available. This evening head out by boat into Disko Bay, whose frozen giants are carved from the most productive glacier in the Northern Hemisphere - the Sermaq Kujalleq.
---
Day 8 - At leisure in Qeqertarsuaq
---
Enjoy a free day in tranquil Qeqertarsuaq. Various hiking trails lead you into the island's lush hills with their volcanic rock formations. We highly recommend hiking along the coastline to Kuannit. This hike is a free whale watching trip as, alongside the large icebergs, bowhead and humpback whales can often be spotted. Overnight in Qeqertarsuaq.
---
Day 9 - Return by ferry to Ilulissat, our base for the next two nights
---
Return to Ilulissat, the town of icebergs. The ferry is the common form of transport from A to B in Greenland during summer and is a great way of meeting and chatting with the locals. Overnight in Ilulissat.
---
Day 10 - Today visit the spectacular Eqi Glacier
---
One of the highlights of this trip still remains - Eqi Glacier, a massive glacier wall of ancient ice constantly calving and breaking. To get there we head north from Ilulissat by boat for a few hours. Having reached Eqi we will sail as close as safe to the giant wall as possible, turn off the engines for about an hour and enjoy a breathtaking view of the glacier. Overnight in Ilulissat.
---
Day 11 - Leave Greenland today and fly to Copenhagen
---
Return from Greenland to Denmark today and spend your last overnight in the city of Copenhagen. Some last minute sightseeing and culture, with Copenhagen offering the world's oldest amusement parks and some of the trendiest shopping and restaurants, alongside historic palaces and museums displaying Viking and Bronze Age treasures.
---
---