Project Patagonia - Tour C2
Price: £1,870 / $2,430 per person (Single Supplement £1,235 / $1,600)
Duration: 10 Days from 9th December 2020
Highlights: Buenos Aires, Neuquen, Eclipse (Fortin Nogueira), Bariloche
Includes: See below Day 10 of itinerary for full details of all inclusions
Day 10 (18th December 2020) - Join your return flight or perhaps extend your stay (see below for pre and post tour extensions that fit onto this tour)
---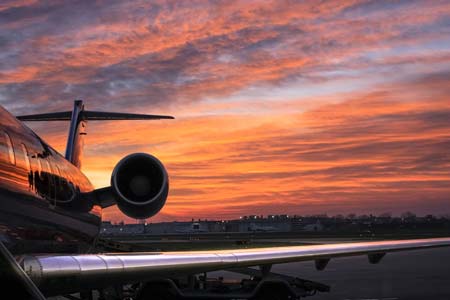 Today is the last day of the tour. Join your return flight unless you have chosen to extend your stay.
---
Day 9 - Fly from Bariloche to Buenos Aires located on the western shore of the estuary of the Río de la Plata
---
Today fly to Buenos Aires, the capital city of Argentina located at the northeastern edge of the flat plain known as the Pampas. Buenos Aires combines faded European grandeur with Latin passion - it is vibrant and alive!
---
Day 7 and 8 - At leisure in the lakeside town of Bariloche with its distinct German flavour
---
At leisure in Bariloche with its architecture reminiscent of the Alps and many examples of its long established German culture. Excursions on the lake are a highlight here.
---
Day 6 - Eclipse Day
---
Today we journey to our eclipse site at Fortin Nogueira (near Piedra del Aguila) in Argentina. After the eclipse we travel south following the line of the Andes to Bariloche where we stay for the next three nights.
---
Day 5 - At leisure in Neuquen
---
At leisure in the oil and natural gas rich town of Neuquen. There are some wonderful museums to explore here, including the famous The Ernesto Bachmann Paleontological Museum and some nice walks along the Neuquen river.
---
Day 4 - Fly west to Neuquen at the confluence of the Lima and Neuquen rivers
---
Fly west for the next two nights in the town of Neuquen, a fast-growing and modern city with an attractive central district and a rich cultural life.
---
Day 2

- Enjoy the sights of Buenos Aires with optional excursions available
---
Enjoy the sights and sounds of this vibrant city with local excursions available, including an evening dinner and tango show.
---
Day 1 (9th December 2020)

- Buenos Aires, Argentina's vibrant capital city and home of the Tango
---
Arrive in Buenos Aires and transfer to your hotel for a three night stay
---
WHATS INCLUDED IN MY TOUR?
---
Tour Price £1,870 / $2,430 per person
The price is for the tour from arrival on Day 1 to your departure on Day 10
Bed and breakfast accommodation is provided in hotels throughout the tour and all transfers, transportation and local excursions as outlined in the itinerary are included. Other meals are not included.
Accommodation is provided in twin or double bed hotel rooms with a private bathroom. We are usually able to arrange shared accommodation with a person of the same gender - this is known as 'twin share' accommodation.
A limited number of rooms for sole occupancy are available at a single room supplement of £1,235 / $1,600
Flight packages from London and the US will be offered by our flight partner about 11 months in advance of the tour departure (when all fares and schedules are available) or you can arrange your own International flights if you prefer.
Current return air fares from London are between about £800 and £1,000 and from the US about $800 to $1,200
Airport transfers and assistance are included on tour arrival and departure days if you take advantage of the International flight package offered by our flight partner. If you choose to arrange your own International flights then the meet point is the hotel on Day 1 and the tour ends at the hotel on the final day.
You will find further details about what to expect on the Project Patagonia FAQ page here
---
EXTENSIONS FOR THIS TOUR
---
You can extend your visit to South America (either pre tour or post tour) and include some of the other highlights of this amazing and colourful continent. The Project Patagonia Extensions can be added to most of the tours, but some will require additional hotel accommodation. Below are details of the extensions that slot easily onto this particular tour. The link to the Extension details is here:- Pre Tour
Post Tour
Please email our office on info@astro-trails.com with any alternative bespoke arrangements required.
---
Day 3

- Enjoy the sights of Buenos Aires with optional excursions available
---
Another day to enjoy the sights of this wonderful city or perhaps take a trip outside the city to a nearby 'estancia'. Overnight in Buenos Aires.
---
---