Project Patagonia - Tour F
Price: £4,995 / $6,495 per person (Single Supplement - £3,490 / $4,535)
Duration: 16 Days from 1st December 2020
Highlights: Santiago, Punta Arenas, 4 day Chile ice fields cruise, Puerto Natales, Torres del Paine, El Calafate, Perito Merino Glacier, Buenos Aires, Neuquen, Eclipse (Fortin Nogueira)
Includes: See below Day 16 of itinerary for full details of all inclusions
​
Day 15 - Today join your return flight to Buenos Aires for your final night
---
Today join your return flight to Buenos Aires for your final night of the tour in Argentinas cosmopolitan capital city.
---
Day 14 - Eclipse Day
---
Today we journey to our eclipse site at Fortin Nogueira (near Piedra del Aguila) in Argentina. After the eclipse we return to our hotel in Neuquen.
---
Day 11 and 12 - Enjoy the sights of Buenos Aires with optional excursions available
---
Enjoy the sights and sounds of this vibrant city with local excursions available, including a boat trip on the Tigre Delta and an evening dinner and tango show.
---
Day 10 - Fly to Buenos Aires, the stylish capital city of Argentina
---
Fly to Buenos Aires todaym, home of the Tango. Two nights to enjoy the colourful city and surrounding area.
---
Day 1 (1st December 2020) - Santiago, Chile's capital city surrounded by the Andes Mountain range
---
Arrive in Santiago and transfer to your hotel for a two night stay
---
WHATS INCLUDED IN MY TOUR?
---
Tour Price £4,995 / $6,495 per person
The price is for the tour from arrival on Day 1 to your departure on Day 16
Bed and breakfast accommodation is provided in hotels throughout the tour and all transfers, transportation and local excursions as outlined in the itinerary are included. Other meals are not included (apart from on the cruise).
Accommodation is provided in twin or double bed hotel rooms with a private bathroom. We are usually able to arrange shared accommodation with a person of the same gender - this is known as 'twin share' accommodation.
A limited number of rooms for sole occupancy are available at a single room supplement of £3,490 / $4,535 (this includes a single cabin on the Skorpios cruise)

Skorpios Cabin Upgrades

- the tour price is based on a standard two berth cabin with private facilities on the lowest deck. Upgrades to superior cabins or suites are available at an additional cost of £125 to £650 per person. Deck plan and upgrade prices can be seen by clicking on this link
Flight packages from London and the US will be offered by our flight partner about 11 months in advance of the tour departure (when all fares and schedules are available) or you can arrange your own International flights if you prefer.
Current return air fares from London are between about £800 and £1,000 and from the US about $800 to $1,200
Airport transfers and assistance are included on tour arrival and departure days if you take advantage of the International flight package offered by our flight partner. If you choose to arrange your own International flights then the meet point is the hotel on Day 1 and the tour ends at the hotel on the final day.
You will find further details about what to expect on the Project Patagonia FAQ page here
---
EXTENSIONS FOR THIS TOUR
---
You can extend your visit to South America (either pre tour or post tour) and include some of the other highlights of this amazing and colourful continent. The Project Patagonia Extensions can be added to most of the tours, but some will require additional hotel accommodation. Below are details of the extensions that slot easily onto this particular tour. The link to the Extension details is here:- Post Tour
*2 additional nights required in Buenos Aires on 16th December 2020 in order to add the above post tour extension
Please email our office on info@astro-trails.com with any alternative bespoke arrangements required.
---
Day 16 (16th December 2020) - Join your return flight or perhaps extend your stay (see below for pre and post tour extensions that fit onto this tour)
---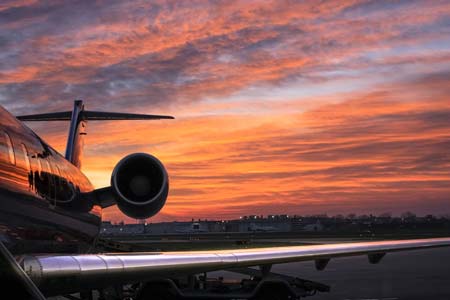 Today is the last day of the tour. Join your return flight unless you have chosen to extend your stay.
---
Day 8 - See spectacular scenery en route from Chile into Argentina
---
Join the charter coach this morning for a journey of about five hours, crossing from Chile to Argentina, staying for the next two night in the town of El Calafate.
---
Day 7- Visit Torres del Paine with its distinctive three granite peaks of the Paine Massif
---
Disembark from the ship and join a day excursion to Torres del Paine National Park. At the end of the day return to Puerto Natales for an overnight stay
---
Day 3 - Fly to Punta Arenas the southernmost city in Chile
---
Punta Arenas is the capital of the region and is located on the Strait of Magellan, which connects the Atlantic and Pacific oceans. It is often used as a base for excursions to the surrounding wilderness and Antarctica. Overnight in the city.
---
Day 4 to 7 - All inclusive Skorpios III Cruise departing from Puerto Natales
---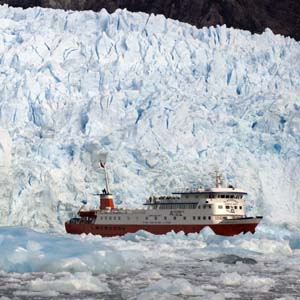 On this cruise sail through the Angostura Kirke, Morla, Vicuna, Union, Collingwood and Sarmiento channels. On day 5 visit Amalia Glacier and El Brujo Glacier. Continue to the Calvo Fjord and visit Fernando, Capitan Constantino and Alipio Glaciers amongst others, towards Montanas Fjord. On day 6 visit Alsina Glacier and sail through Montanas Fjord before visiting Bernal Glacier and Herman and Zamudio Glaciers and White Angostura. The full itinerary can be seen here
---
Day 2

- Enjoy vibrant Santiago with optional excursions available
---
Enjoy the sights and sounds of this vibrant city or perhaps take a trip up the coast to Vina del Mar and the pretty beach town of Valparaiso
---
Day 9 - A full day visit to see the Perito Merino Glacier and travel through more of the spectacular scenery in the area.
---
The glacier is unusual in that it is advancing, while most glaciers worldwide are retreating. The reason remains debated by glaciologists. The terminus of the Perito Moreno Glacier is 5 km (3.1 mi) wide, with an average height of 74 m (240 ft) above the surface of the water of Argentino Lake, in Argentina. It has a total ice depth of 170 metres (558 ft).
---
Day 13 - Fly west to Neuquen at the confluence of the Limay and Neuquén rivers.
---
Fly west for the next two nights in the town of Neuquen, a fast-growing and modern city with an attractive central district and a rich cultural life.
---
---