Project Patagonia - Post Tour

Extension
Christmas in Antarctica
Price: £6,950 / $8,995 per person (Single Supplement £6,950 / $8,995)
Duration: 13 Days from 18th December 2020
Highlights: Buenos Aires, Ushuaia, 10 day Antarctic Cruise
Includes: See below Day 13 of itinerary for full details of all inclusions
Day 2

- Fly to Ushuaia in the far south of Argentina
---
Fly to the town of Ushuaia in Argentina, located on the Tierra del Fuego archipelago, the southernmost tip of South America and nicknamed the "End of the World.". Overnight at a hotel in this remote frontier town.
---
Day 1 (18th December 2020) - Arrive in the cosmopolitan city of Buenos Aires, home of the Tango
---
Arrive in Buenos Aires and transfer to your hotel for an overnight stay
---
WHATS INCLUDED IN THIS EXTENSION TOUR?
---
Extension Tour Price £6,950 / $8,995 per person
The price is for the extension tour from arrival on Day 1 to your departure on Day 13
This Extension starts in Buenos Aires on 18th Dec 2020 and ends in Buenos Aires on 30th Dec 2020.
The price includes return domestic flights between Buenos Aires and Ushuaia. All transfers, fully inclusive 10 day cruise itinerary (including meals onboard and guided sightseeing) and hotel accommodation on a bed and breakfast basis is included.
A limited number of rooms for sole occupancy are available at a single room supplement of £6,950 / $8,995 (this includes a single cabin on the MV Ushuaia cruise)

MV Ushuaia Cabin Upgrades

- the tour price is based on a standard two berth cabin with shared facilities on the lowest deck. Upgrades to superior cabins or suites are available at an additional cost of £655 to £2,400 per person. Deck plan and upgrade prices can be seen by clicking on this link
International flight packages to join this tour extension from London and the US will be offered by our flight partner about 11 months in advance of the tour departure (when all fares and schedules are available) or you can arrange your own International flights if you prefer.
Current return air fares from London are between about £800 and £1,000 and from the US about $800 to $1,200
Airport transfers and assistance are included on extension tour arrival and departure days if you take advantage of the International flight package offered by our flight partner. If you choose to arrange your own International flights then the meet point is the hotel on Day 1.
You will find further details about what to expect on the Project Patagonia FAQ page here
---
Day 13 (30th December 2020) - Join your homeward flight and depart Buenos Aires
---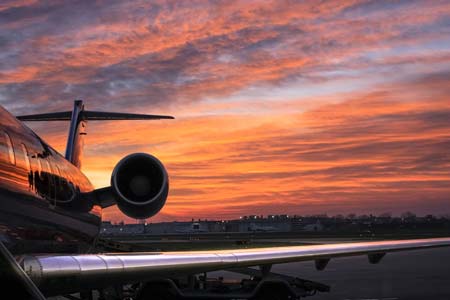 Today is the last day of the post tour extension. Join your return flight home.
---
Days 4 and 5 - Crossing the Drake Passage
---
Named after the renowned explorer, Sir Francis Drake, who sailed these waters in 1578, the Drake Passage also marks the Antarctic Convergence, a biological barrier where cold polar water sinks beneath the warmer northern waters. The USHUAIA's open bridge policy allows you to join our officers on the bridge and learn about navigation, watch for whales, and enjoy the view. A full program of lectures will be offered during the voyage.
---
Day 6 to 9 - Exploring the Antarctic Peninsula and the South Shetland Islands
---
A haven for wildlife there are vast penguin rookeries and beaches ruled by Antarctic fur seals and Southern elephant seals. Sailing through the narrow passage into the flooded caldera of Deception Island is truly amazing. We hope to navigate some of the most beautiful waterways (depending on the ice conditions): the Gerlache Strait, the Neumayer Channel, and the Lemaire Channel, the latter are narrow passages between towering rock faces and spectacular glaciers. We plan to make at least two landings per day and attempt a landing on the continent proper. After negotiating the iceberg-strewn waters of the Antarctic Sound, we hope to visit the bustling Adélie Penguin (over 100,000 pairs breed here) and Blue-eyed Cormorant colonies on Paulet Island. Further exploration may take you to the Melchior Island group, Cuverville Island, Portal Point, Neko Harbour, Pléneau Island and if ice conditions permit, to Petermann Island.
---
Day 3

- Join your cruise boat, the MV Ushuaia
---
Embark on your expedition ship MV Ushuaia in the afternoon. Meet your expedition and lecture staff and sail along the famous Beagle Channel and the scenic Mackinlay Pass. Details of the ship and what to expect can be seen here. Please note: The Antarctic cruise itinerary is a guide only. The exact route and program will vary to take best advantage of local weather, ice conditions and opportunities to view wildlife. Changes will be made by the Captain and/or Expedition Leader to facilitate the best results from the prevailing conditions.
---
Day 10 and 11 - Leave Antarctica and head north
---
We leave Antarctica and head north across the Drake Passage. Join your lecturers and naturalists on deck as we search for seabirds and whales and enjoy some final onboard lectures.
---
Day 12 - Arrive in Ushuaia, disembark and fly to Buenos Aires
---
We arrive at the port of Ushuaia in the early morning and disembark the MV Ushuaia after breakfast, then transfer to the airport for a return flight to Buenos Aires and overnight in a hotel.
---
---