Project Egypt: Eclipse Nile Cruise Two
Price: £TBA / $TBA
Duration: 10 Days from 26th July 2027
Highlights: Cairo, Abu Simbel, 7 night Nile Cruise, Aswan sightseeing Philae Temple, felucca ride to Elephantine and Kitchener Islands), Kom Ombo, Edfu, Luxor West Bank sightseeing (Valley of the Kings, Temple of Hatshepsut, Colossi of Memnon), East Bank sightseeing (Luxor and Karnak Temples), Eclipse (Luxor)
Includes: See below Day 10 of itinerary for full details of all inclusions
Day 6 - West Bank sightseeing (Valley of the Kings, Temple of Hatshepsut and the Colossi of Memnon)
---
Arrive in Luxor and visit the West Bank, stopping en route to see the towering Colossi of Memnon. Explore the Valley of the Kings and the Temple of Queen Hatshepsut at Deir El Bahari with your Egyptian guide. The Valley of the Kings contains the rock-cut tombs of 62 of ancient Egypt's rulers and houses the famous tomb of Tutankhamun amongst others. There will be a chance to visit Karnak this evening for the optional Sound and Light show.
---
Day 1 (26th July 2027) - Arrival in Cairo
---
Arrive in Cairo and transfer to your hotel for an overnight stay. Cairo, Egypt's sprawling capital, is set on the Nile River. It is an ancient city that also happens to be a modern metropolis and is one of the biggest cities in the Middle East.
---
WHAT'S INCLUDED IN MY TOUR?
---
Tour Price £TBA / $TBA per person* *Please note you can reserve a space on this tour by paying a 'Save a Space' deposit (£50/$65 per person) but all itineraries will be costed in early 2025 and prices advised
The price is for the tour from hotel check-in on Day 1 to cruise check-out on Day 10.
Full board accommodation is provided on the cruise boat throughout the tour and all transfers, transportation, flights, trains and local excursions as outlined in the itinerary (if applicable) are included. Some excursions are offered on an optional basis closer to the tour departure date (the word 'optional' is used to describe these).
Nile Cruise -

Please note that slight changes to the operation of the Nile Cruise may be necessary depending on sailing conditions and any updated Government regulations but all inclusions would be offered.

Accommodation is provided in twin or double bed hotel rooms with a private bathroom. We are usually able to arrange shared accommodation with a person of the same gender - this is known as 'twin share' accommodation.
A limited number of rooms for sole occupancy are available at a single room supplement of £TBA / $TBA.
Flight packages from London and the US will be offered by our flight partner approximately 11 months in advance of the tour departure (when all fares and schedules are available) or you can arrange your own International flights if you prefer.
Airport transfers and assistance are included on arrival and departure days if you take advantage of the International flight package offered by our flight partner. If you choose to arrange your own International flights then the meet point is the hotel on Day 1 and the tour ends at the hotel on the final day.
You will find further details about what to expect on the Project TSE2027 FAQ page here.
---
Day 10 (4th August 2027) - Join your return flight or perhaps extend your stay
---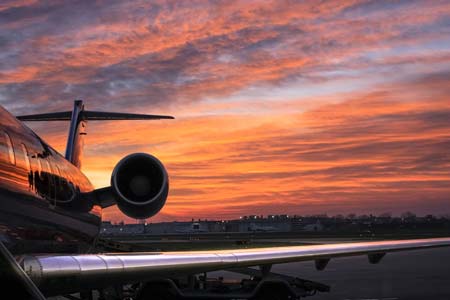 Join your return flight unless you have chosen to extend your stay to join the Cairo Antiquities or the Red Sea tours.
---
Day 7 - East Bank sightseeing (Karnak and Luxor Temples)
---
Today explore the East Bank and the fascinating city of Luxor and visit Luxor and Karnak Temples. Luxor Temple is largely the work of Amenhotep III and Ramsses II the Great (whose colossi and obelisk stand at the entrance) and is also home to the small 'hanging' Mosque of Abu al-Haggag. The vast Karnak Temple Complex comprises a vast mix of decayed temples, chapels, pylons, and other buildings. Its construction began during the reign of Senusret I in the Middle Kingdom and continued into the Ptolemaic period, although most of the extant buildings date from the New Kingdom. Today we will be holding a pre eclipse briefing with our astronomy team.
---
Day 8 - Eclipse Day
---
Today is a very special eclipse day - for some a once in a lifetime experience. The maximum duration of totality will be observed in Egypt, approximately 37 miles (60 km) southeast of Luxor, and will last 6 minutes and 22 seconds.
---
Day 4 - Visit Philae Temple and the Unfinished Obelisk and set sail for Kom Ombo
---
Today visit Philae Temple and the Unfinished Obelisk, the largest known ancient obelisk located in the stone quarries of Aswan. Philae in Greek or Pilak in ancient Egyptian, meaning 'the end,' defined the southern most limit of Egypt. The temple at Philae was nearly lost under water when the high Aswan dam was built in the 1960s but fortunately the temple was rescued by a joint operation between the Egyptian government and UNESCO and relocated on the Island of Agilika. Later this evening set sail for Kom Ombo.
---
Day 3 - Travel overland to Aswan, board your cruise and visit Elephantine and Kitchener Islands aboard a felucca
---
This morning travel overland through the granite outcrops to Aswan. On arrival board your full board Nile cruise vessel. This afternoon take a felucca ride and visit Elephantine and Kitchener Island.
---
Day 2 - Fly to Abu Simbel
---
This morning fly to Abu Simbel for an overnight stay. Whilst there visit the massive rock cut tombs from the reign of Ramesses II. Abu Simbel is an incredible sight to behold, but one that if history had gone just a little bit differently, would not be here today. Instead, this temple would be under the lake's waters. Thanks to a massive feat of engineering the temples sit proudly on the banks of Lake Nassar. There will be a chance to visit the Abu Simbel sun temples again this evening for the optional Sound and Light show.
---
Day 5 - Visit Kom Ombo and Edfu Temples
---
Today visit Kom Ombo, an unusual double temple dedicated to two deities, Sobek and Horus. Continue onwards to Edfu, a flourishing Greek city in ancient times commonly known as Apollinopolis Magna, after the chief God Horus-Apollo. Here visit The Temple of Horus considered to be the best-preserved temple in Egypt.
---
Day 9 - Day at leisure in Luxor with optional excursions available
---
A day at leisure in Luxor to enjoy the sights and sounds of this fascinating city. In Arabic Luxor means 'The Palaces' and during ancient times it was known as 'The City of Hundred Doors'. Idyllically located on the banks of the Nile, Luxor is truly unique with one of a kind archaeological attractions located all over the city, earning it the title of World Heritage Site by UNESCO in 1979.
---
---